Eindhoven – Today, the students of Solar Team Eindhoven have demonstrated the innovative features of the World Champion solar car Stella Era for the first time. After proving her efficiency at the World Solar Challenge in Australia, the team now demonstrates the energy sharing features that make her a 'charging station on wheels'.
At the Bridgestone World Solar Challenge 2019 in Australia, Stella Era showed that she has a range of 1200 km, even in windy conditions. This range is rarely fully utilized in the Netherlands, where the average driving distance per day is 56 km. That is why Stella Era can share her energy with other electric vehicles. The technology that allows Stella Era to share her energy directly with another electric vehicle was demonstrated today in collaboration with Amber Mobility. This makes Stella Era a charging station on wheels.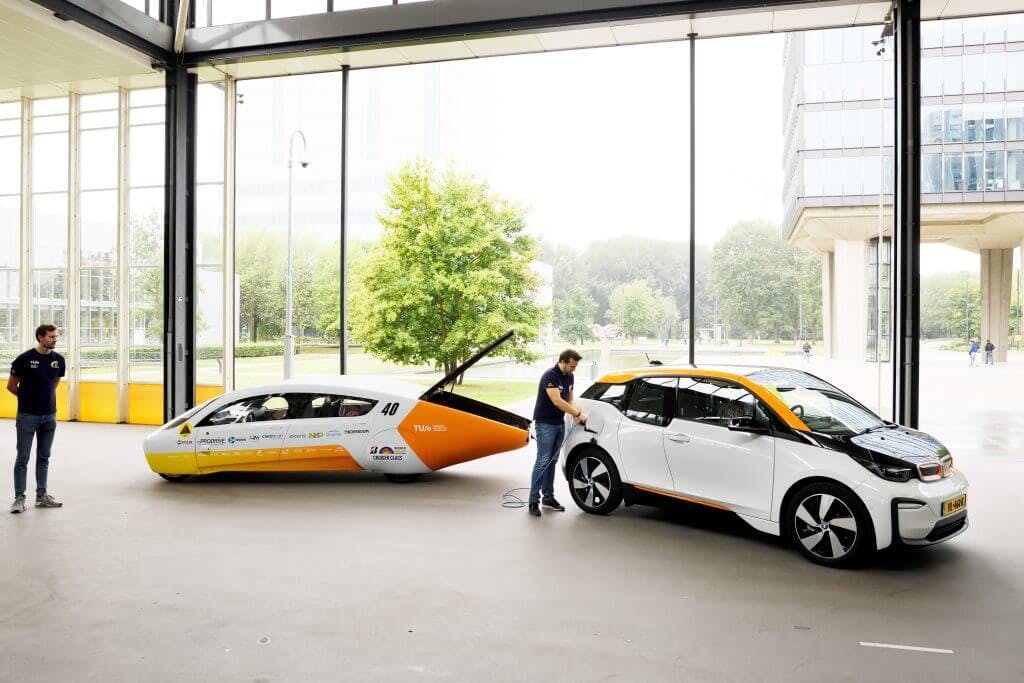 In contrast to Australia, the sun is not always shining in the Netherlands. That is why Stella Era can autonomously, without a driver, chase the sun. Eight radars developed by NXP are located on every side of the car, which allows her to detect other objects and make a 360 degrees image of her surroundings. She has no dead corner.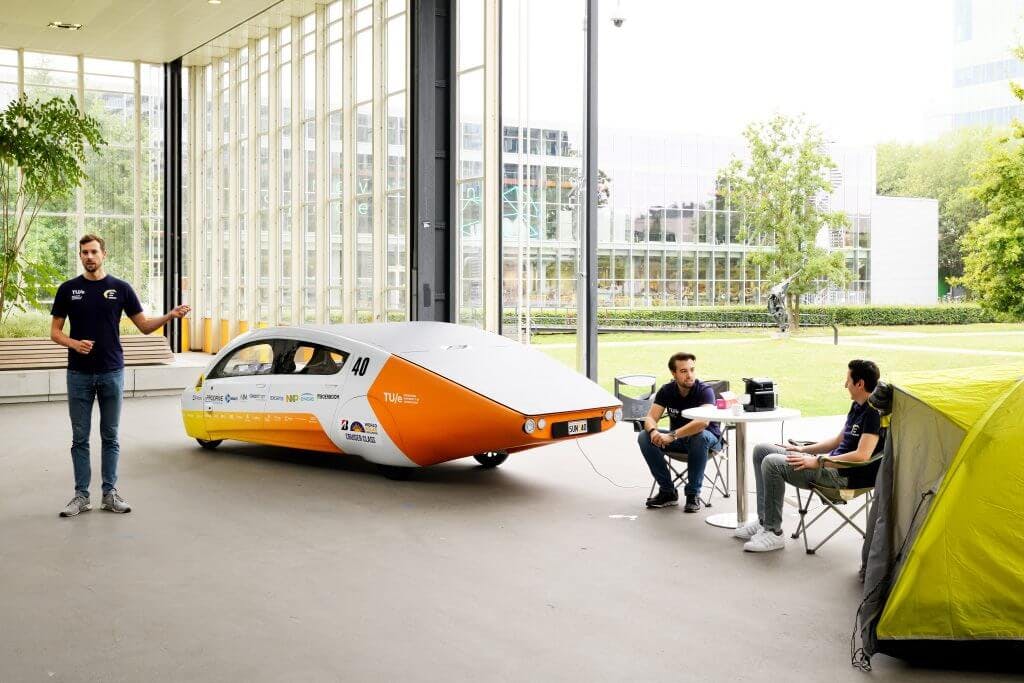 Also, the 230V power socket was demonstrated today in a camping trip setting. Stella Era's energy can be used for all electric appliances. Stella Era is a safe and comfortable family car that can seat up to four people.
This week, a new team of 20 students of the Eindhoven University of Technology started their adventure to build a solar-powered vehicle. Their mission is to take the next step in developing sustainable solutions to societal challenges. Solar Team Eindhoven is excited to create a new solar-powered vehicle that will be a contribution to a more sustainable world!
Solar Team Eindhoven won the Cruiser Class of the Bridgestone World Solar Challenge in October 2019 for the fourth consecutive time. The solar car received the highest score on both the efficiency over the 3000 km through Australia and the practicality judgment.