Brainport Industries Campus, or BIC, is the future of the high-tech manufacturing industry. On the campus the most innovative companies come together to develop together; open innovation under one roof. Knowledge is exchanged and facilities are shared. This allows the established companies and institutes to innovate more quickly. The lines are short; neighbors can knock on each other's door for a deep substantive conversation over a cup of coffee.
Since 2019, Solar Team Eindhoven (STE), has moved into the campus. Within 3.5 months, they built Stella Era, Solar Team Eindhoven's latest solar car, at BIC. Area developer SDK Vastgoed on behalf of VOF BIC was keen to continue this collaboration in 2020 to contribute to open innovation.
This edition of Solar Team Eindhoven, in addition to their workplace at BIC, will also use an office space, making them an even bigger part of the BIC ecosystem.
At BIC, Solar Team Eindhoven is already fully incorporated into the ecosystem. They are partnering with the established high-tech industry to make the project a success. Ceratec and K3D, among others, are already on board to manufacture and supply parts for the mechanical part of the car. ENGIE, KPN and BG.legal are also participating, but in a more supportive manner. ENGIE arranges the energy supplies for the workshop, KPN the internet for the office and BG.legal ensures that the partnership contracts with the aforementioned companies are properly drawn up. Open innovation under one manageable roof by Solar Team Eindhoven shows what BIC stands for: fast and easy communication between companies in order to innovate at a rapid pace.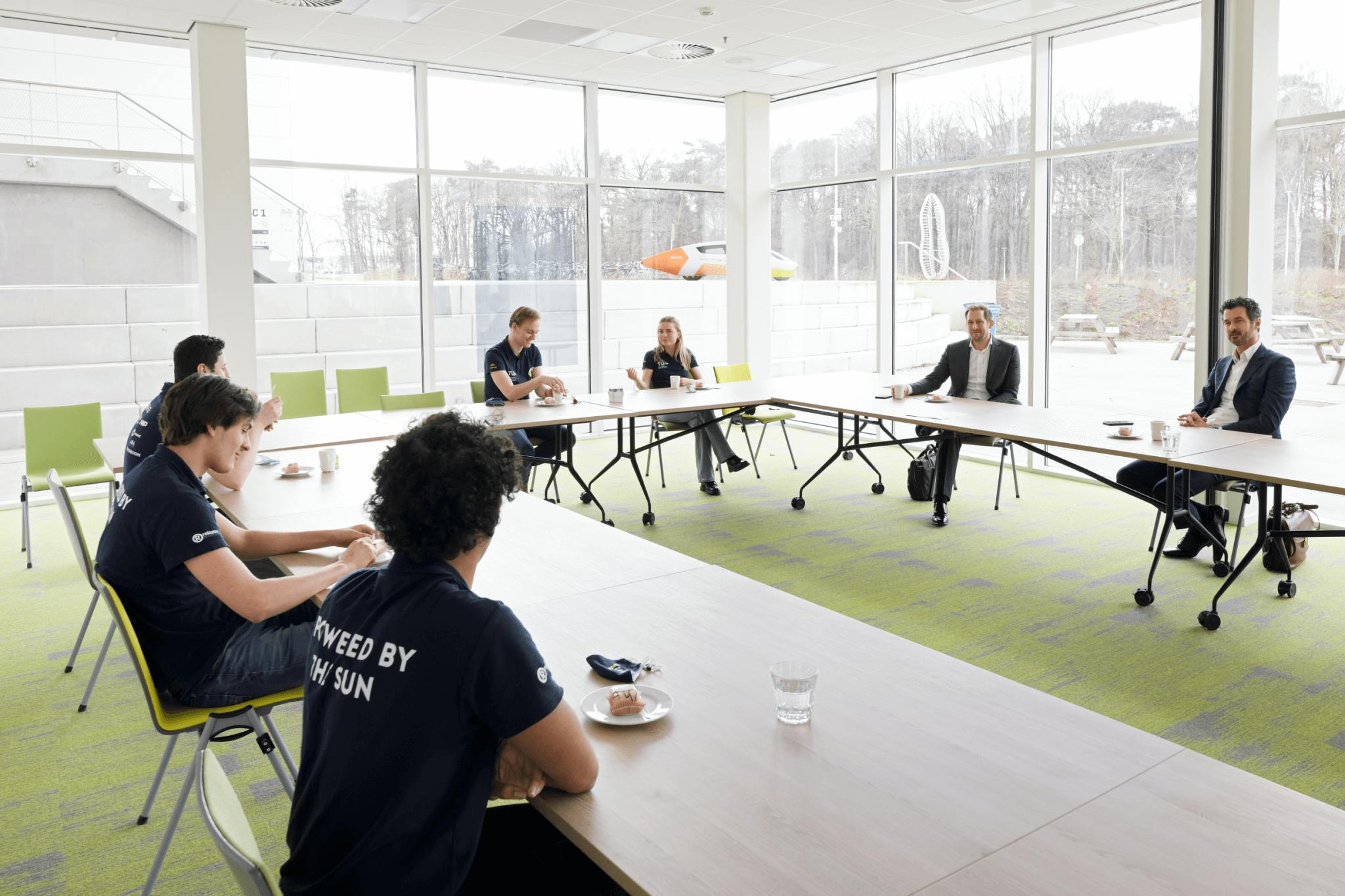 Not only collaborations with companies make the project a success, the link with education is also extremely important. The students of Solar Team Eindhoven themselves all come from the Technical University Eindhoven, but at BIC they also come into contact with students from Summa College to gain practical experience. The teachers of Avans University of Applied Sciences also contribute by checking the design of the parts that will soon be responsible for the design of the car that will later ensure that the vehicle can drive. BIC offers a home base for the new generation of professionals in the high-tech manufacturing industry. Solar Team Eindhoven also tries to take on this role as a linking pin between students, educational institutions and the industry.
Open innovation, that's what it's all about in the end. Only together can we achieve our goals with regard to renewable energy, corporate social responsibility, the future generation, advanced technology and so on. Only when we can put all the pieces of knowledge and expertise we have together can we move forward. That is what both BIC and Solar Team Eindhoven stand for. BIC offers education and industry a place to work together: doing business together, developing together, growing together, moving forward together. Solar Team Eindhoven creates a vehicle where all this knowledge and skill can be applied in an experimental environment to demonstrate the power of open innovation.
At Brainport Industries Campus, pioneers of Innovation, Education and Industry come together to create the future.More information at www.brainportindustriescampus.com.